Our HiLine Leather Glove uses the best leather Mechanix could find for riding bikes. With Mechanix's experience in making all types of gloves, they knew just what to do when we wanted to make a more durable, still supple riding glove.

With a fashion form-fitting wrist strap to firmly place the glove on the hand, and a durable protection pad on the palm, the leather we used for this glove will form to your hand over time.
Mechanix goat leather chosen for optimal comfort and performance
Reinforced strength mesh fourchettes (the panels between the fingers) with vents for added airflow
Extra knuckle protection
Velcro wrist for precise closure and added breathability when open
Unmatched touch screen compatibility
Improved leather to avoid dye bleed through
Extra pad on outer palm for optimal comfort/confidence when you need it
SIZECHART - MECHANIX GLOVE
CRASH POLICY
Our tribe often rides hard and we are here for you when things go awry. If you crash and trash your Kitsbow, get in touch with us.
Reviews
Customer Reviews
Write a Review
Ask a Question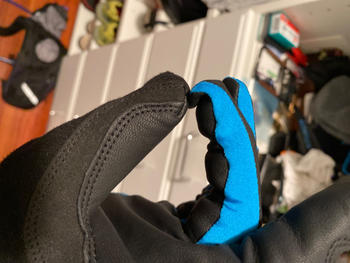 08/02/2020
Sizing issues
The medium was too small, the large was too big. I'm normally not a Goldilocks type, but I guess these gloves aren't for my hands. I still love Kitsbow!
Paul N.
United States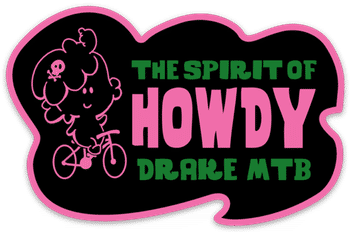 02/11/2020
They Run a bit Big
Nice Gloves. They are pretty warm so good for winter days. I have worn Mechnix gloves to ride for years and these were a bit swankier than most of those. Not sure of the bottom Velcro latch yet. I like the styling and fabrics and color. The hand pads are different from most layouts which feels weird. The fingers are a bit longer than most gloves I have used. I would order a size smaller than you usually go. My biggest issue is that they are different from most gloves and may take some getting used to. Worth the money for sure.
shawn n.
United States
07/28/2020
Solid glove
I had initially purchased this glove over the winter in XL. I've actually never purchased an XXL glove before, so thought XL would fit well. The material on the thumb of this glove doesn't stretch, and although the XL felt fine in the fingers, it pressed uncomfortably on the tip of my thumb. By the time I sent it out, they had sold out of XXL, so I had to wait until summer to replace. I've since done so. Although the fit of the XXL works pretty well, the thumb still feels shorter and less flexible than the fingers; maybe it will get better with time. This is not a problem I've experienced with gloves before, and seems to be a result of the different materials used between the thumb and the fingers. That said, the glove is otherwise very solid. I like the stretchy rubber wrist Velcro. I like the leather on the palm. Hopefully it will be a glove that lasts me for years to come.
Will
United States
06/13/2020
Great gloves
Great the lite weight gloves fell apart but you made it good by getting me the heavier set
Anonymous
United States
06/02/2020
Kitchel and HiLine
Tried the Kitchel (Size L). The fit was spot on, but had to return because after the first ride the stitching began to separate on both gloves after one ride. Kitsbow honored their warranty, and offered to send me the Highline. Now, this time the stitching was spot on, but the length of the fingers were about 1/8" to long (again, size L). Felt like ET in these things. It was uncomfortable to massage the excess material down make it fit properly. Why the strange sizing variances? I am still going to try some shirts and things...too bad the gloves just don't work. Just FYI, the Specialized gloves (Size L) fit me perfect. But would rather support a USA company rather than some international corporation.